20 Cooking functions
Multiple cooking settings, for example, 'Plain', 'Eco', 'Quick', 'Long-grain', 'Porridge', 'Multigrain', 'Brown', 'GABA', "Sweet", 'Mixed', 'Sweet', 'Sushi', 'Soup', 'Cake', 'Bread Bake' function provides more choice for busy people or small families to enjoy a warm and healthy meal.
Ceramic coating — make the rice taste better
Outside and inside of the inner pot are coated by ceramic materials. A "high heat power" is transmitted quickly and directly to the rice allowing each grain of rice to cook uniformly and fluffy.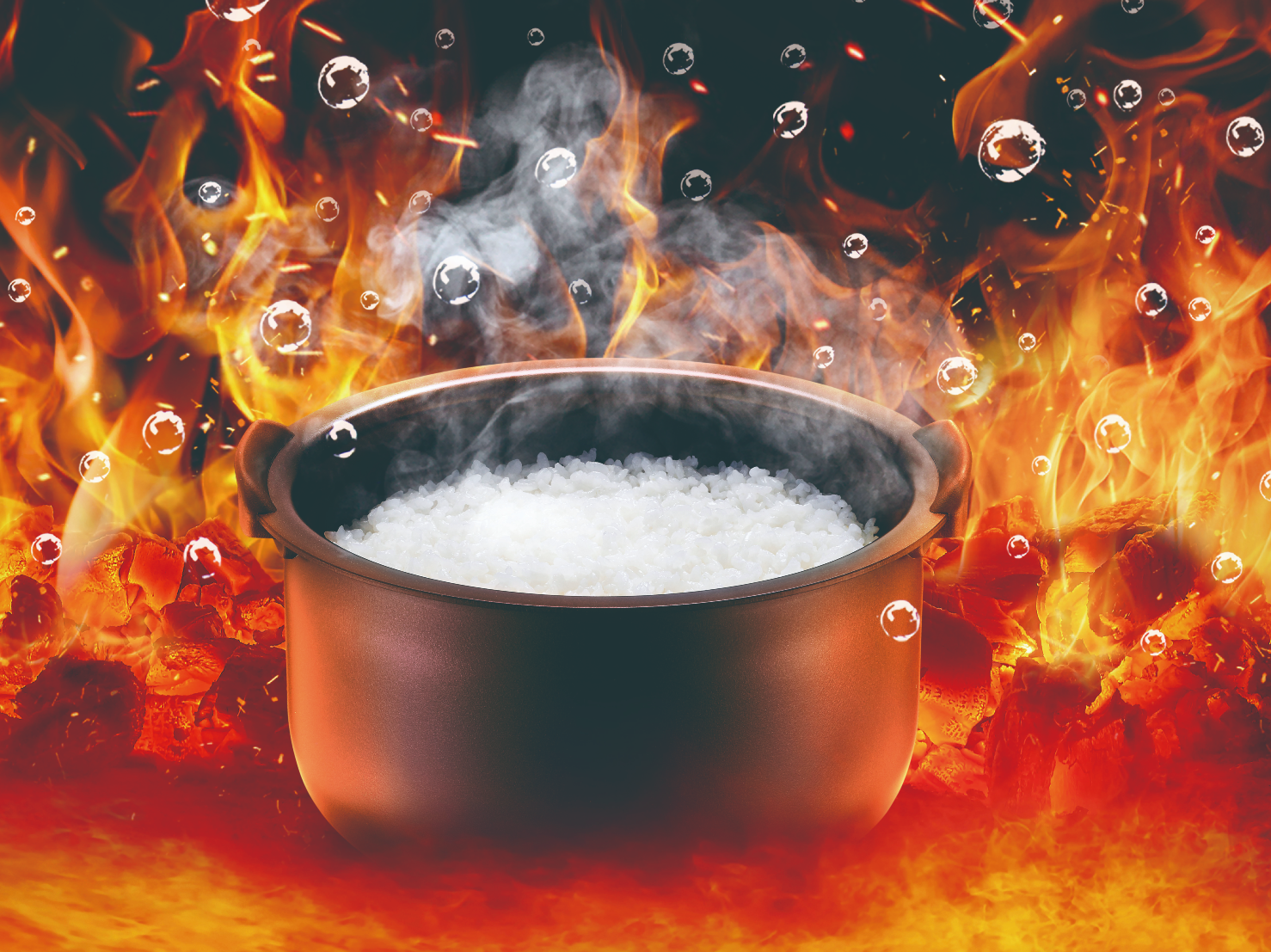 3-layer far-infrared ceramic coated inner pot (1.7mm)
It makes rice fluffy from the core and realizes perfectly cooked rice by conduction heat rapidly throughout the pot.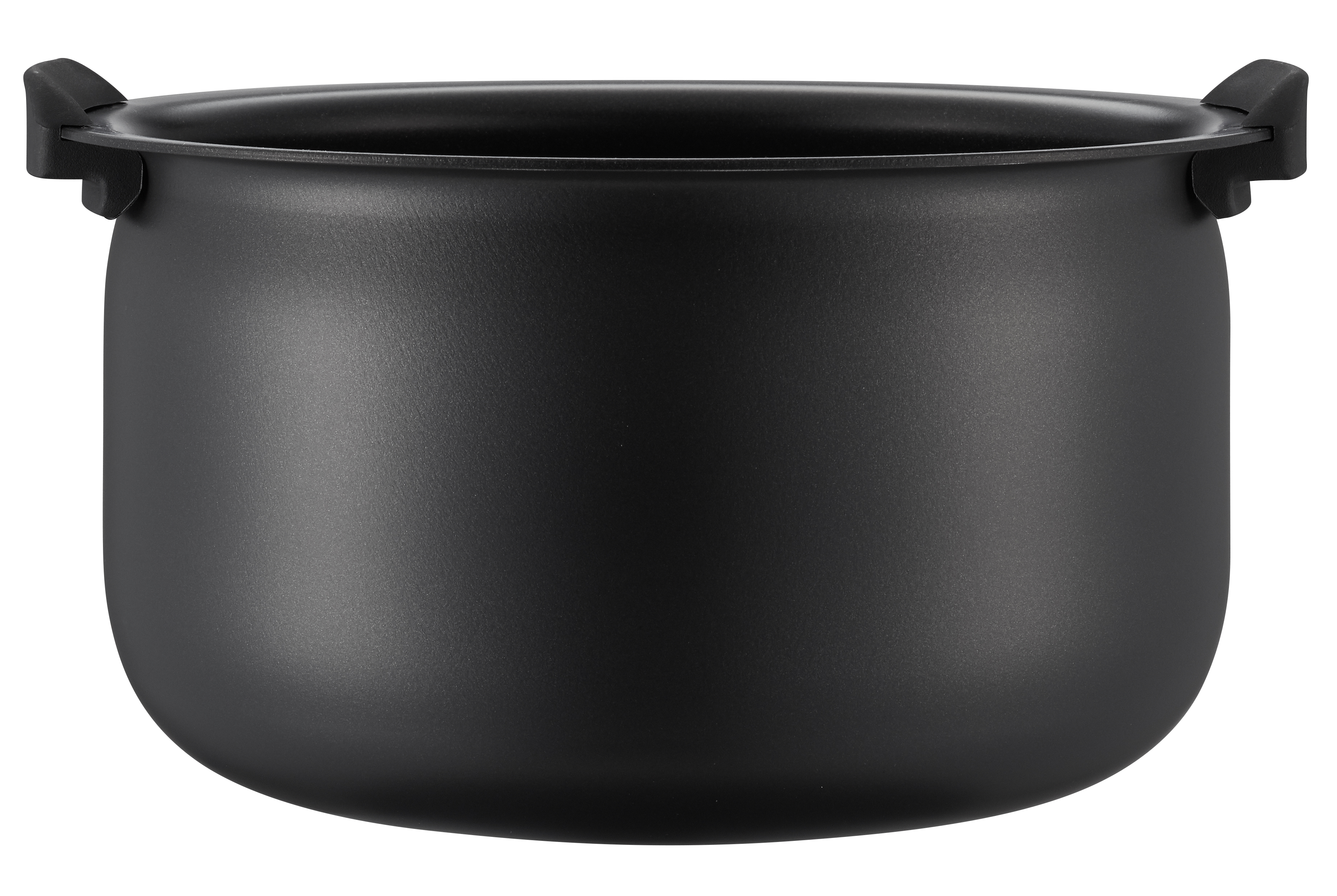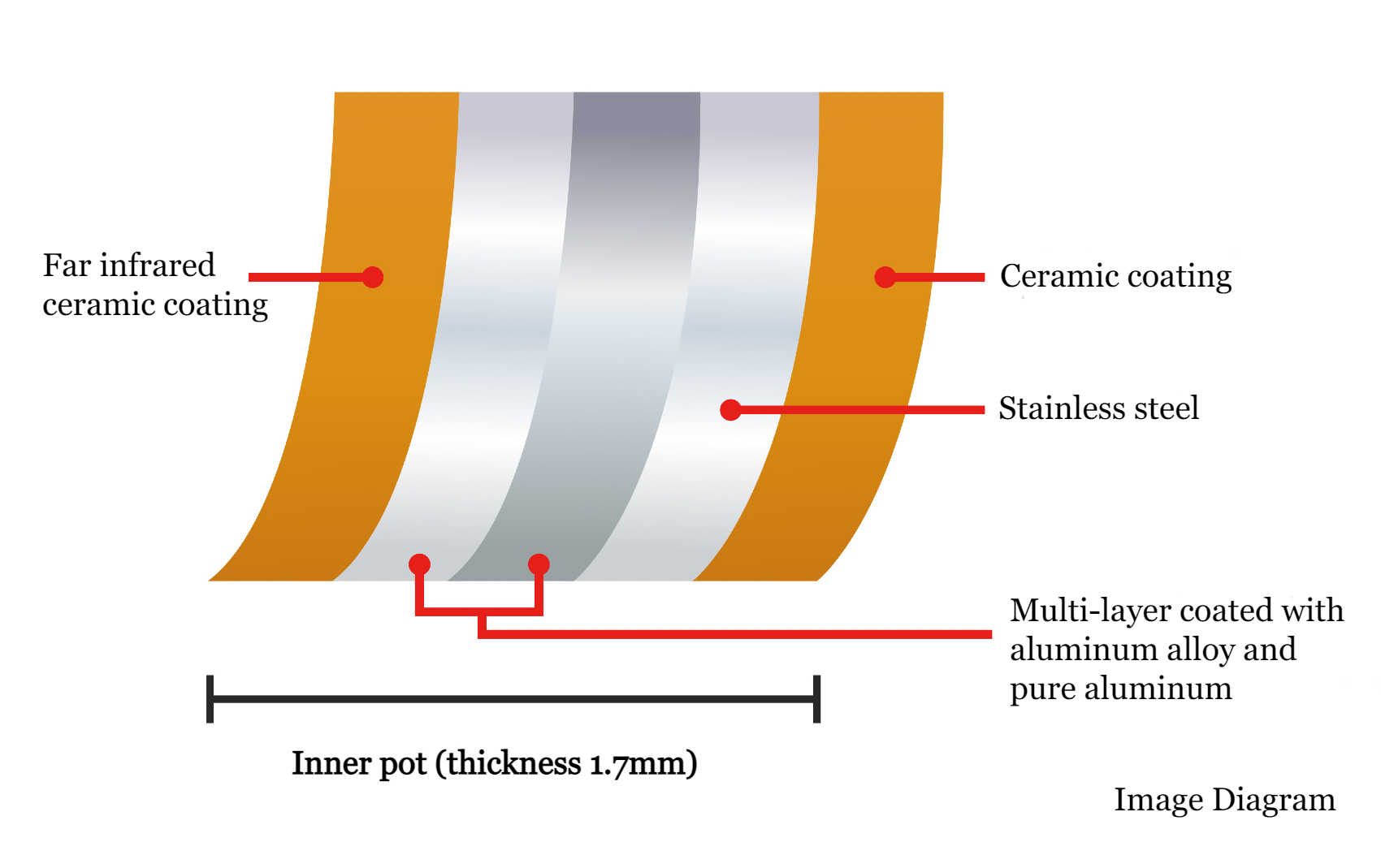 Easy to clean
Three parts to be cleaned and removed (1) Inner pot (2) Inner lid (3) Detachable steam cap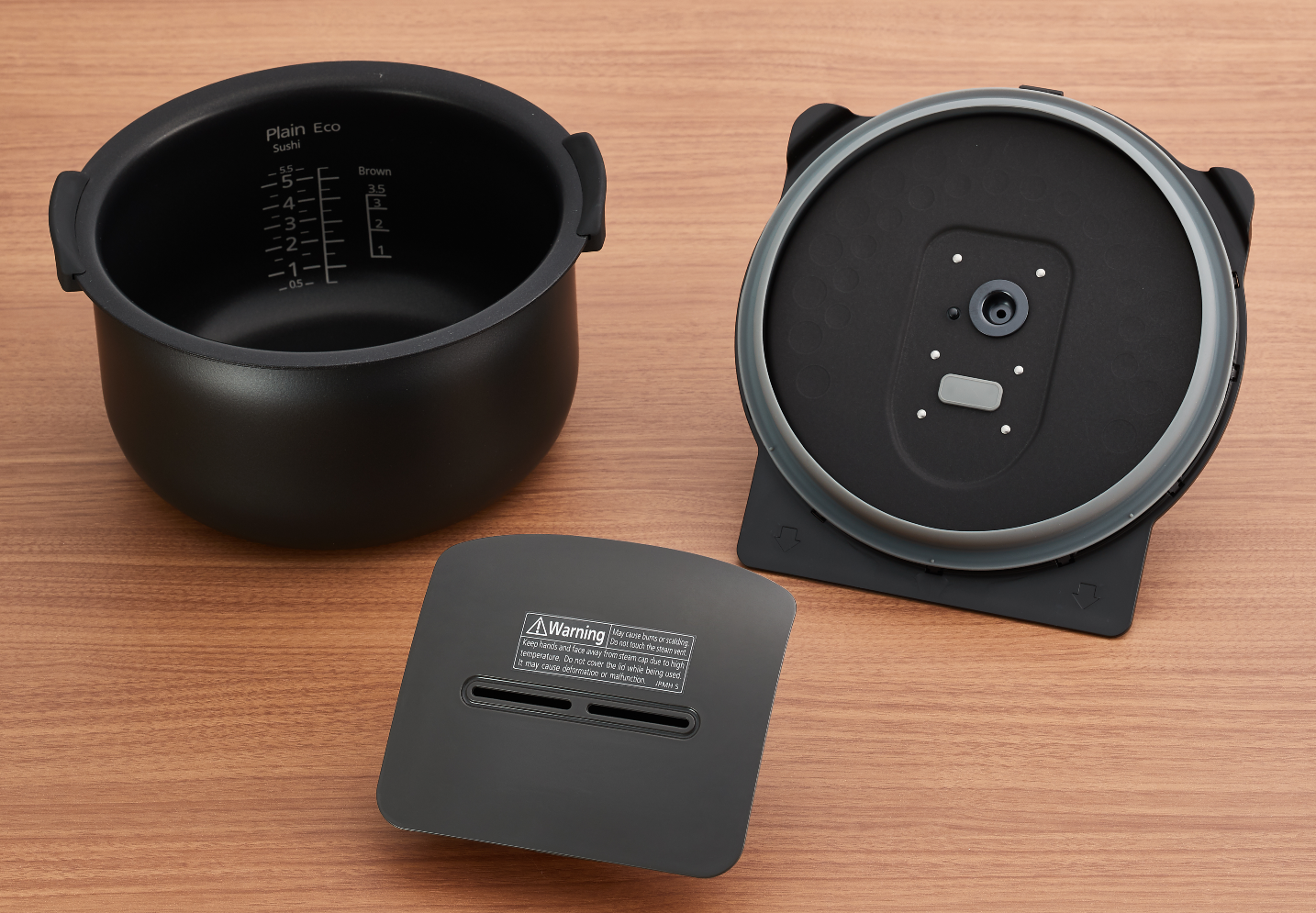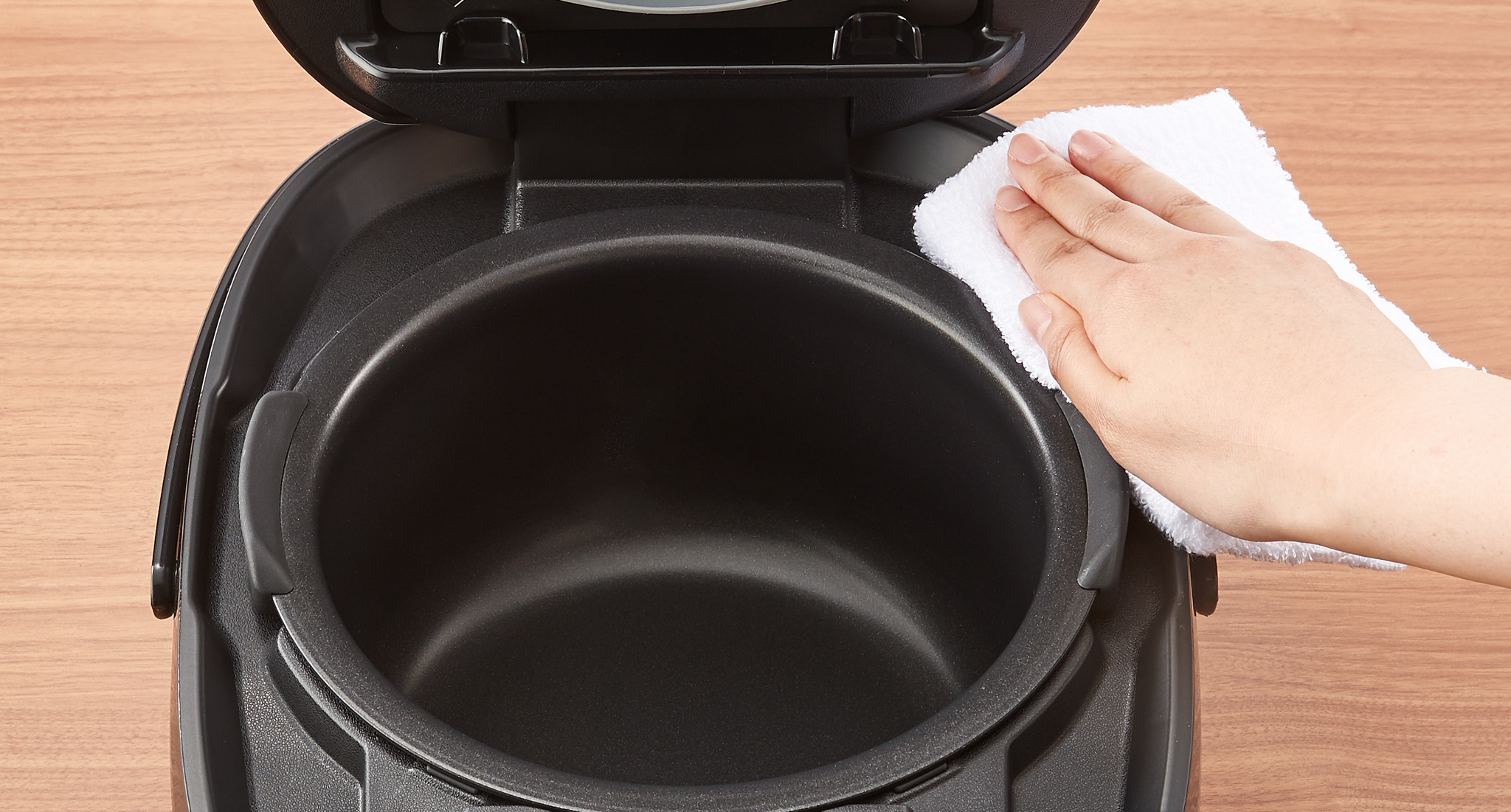 Model No.
JPM-H10S
JPM-H18S
Colour
Black (K)
Inner Pot Material
3-layer ceramic coated inner pot (1.7mm thickness)
Capacity
0.5 Cup - 5.5 Cups
2 Cups - 10 Cups
Electric Rating
1100W
1210W
Rice Cooker Dimension (cm)
27×38×20.8
28.8×40.7×24.4
Rice Cooker Weight (kg)
5.4kg
6.6kg
Accessories
Spatula, Ladle, Measuring Cup
Rice Cooker Dimension: width x depth x height