Varying double pressure clay pot cooking
Large and small pressure balls allow precise temperature control.
This creates rice with the perfect texture and stickiness.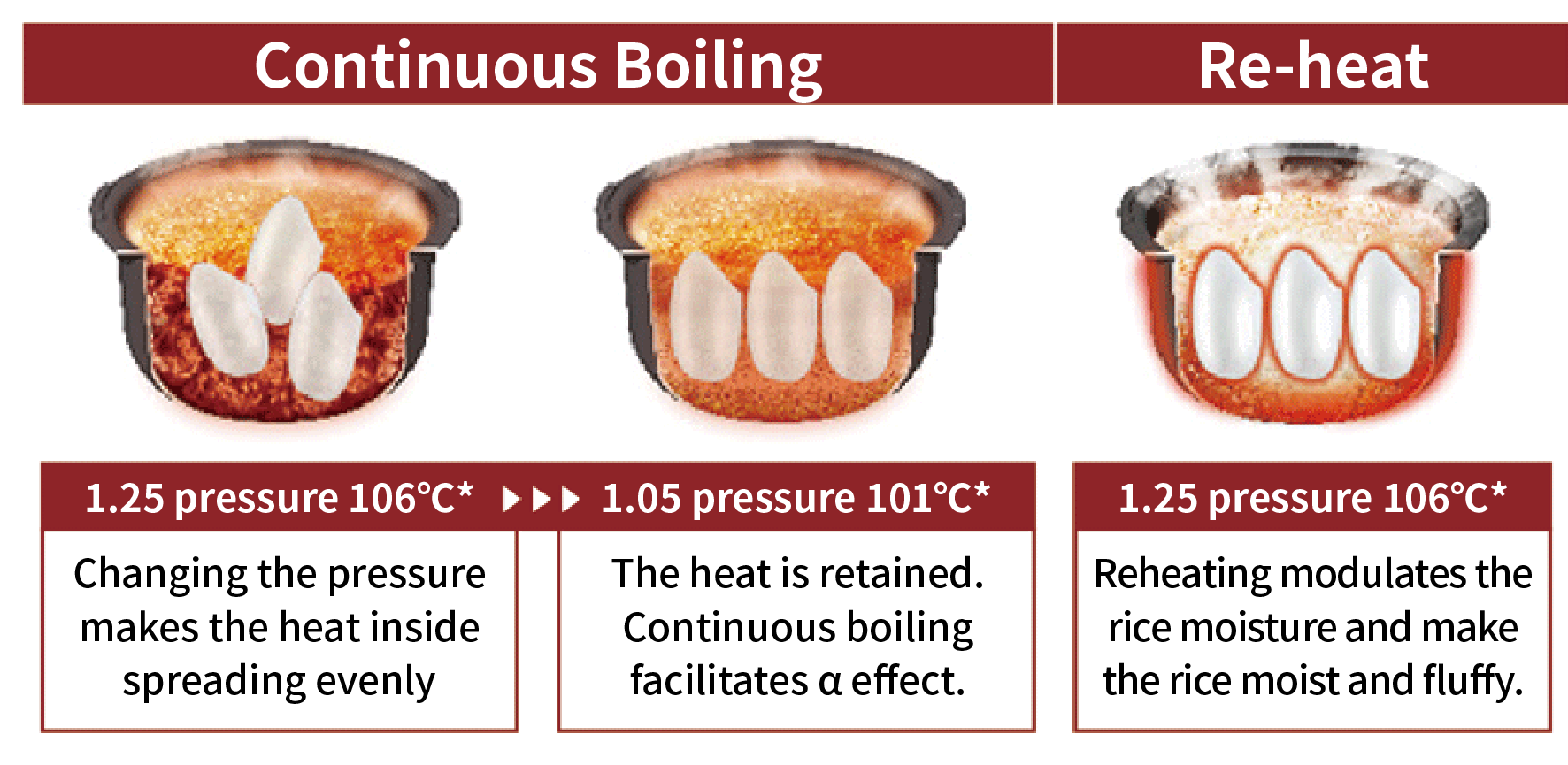 11 layer thick inner pot
The 3mm thick inner pot reinforces the strength of induction heating. The texture of the cooked rice will be similar to those cooked in a clay pot.
Far infrared cordierite ceramic coating and heat retention from glass beads bring out the sweetness and chewy texture of the rice.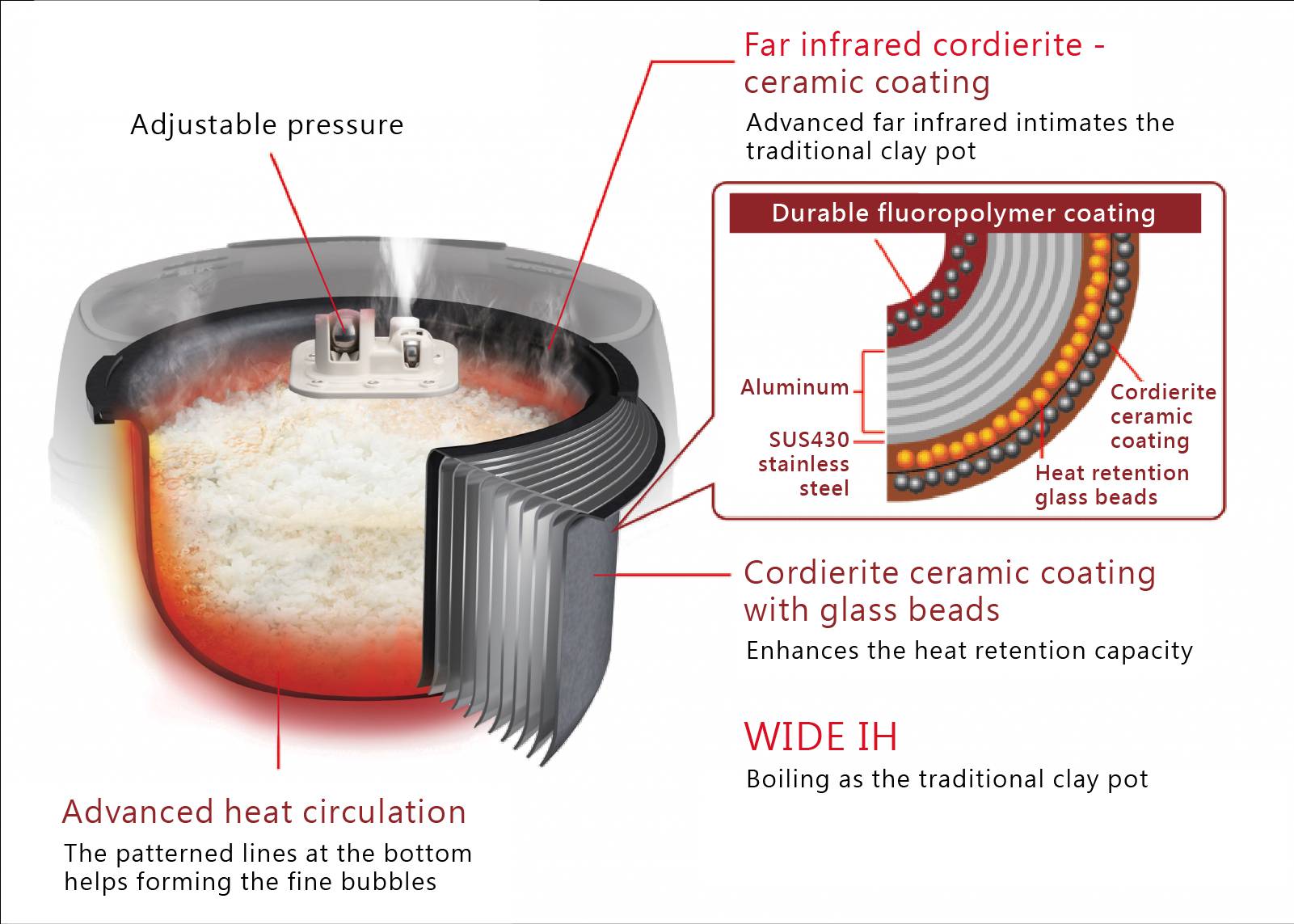 Practical function
EASY-TO-READ LCD DISPLAY WITH BACK LIGHT
-----
DETACHABLE LID
-----
LARGE BUTTONS AND EASY-TO-USE OPERATION PANEL
-----
SELF STANDING RICE SCOOP
-----
EASY-TO-CLEAN PATTERN AROUND THE INNER POT
-----
Model No.
JPB-G10S
JPB-G18S
Colour
Cool White (WA)
Inner Pot Material
11-layer ceramic coated inner pot
Capacity
5.5 Cups
10 Cups
Electric Rating
1100W
1220W
Rice Cooker Dimension (cm)
26×31×24
28×33×27
Rice Cooker Weight (kg)
5.8kg
6.8kg
Accessories
Rice Scoop, Rice Scooper Holder, Measuring Cup
Rice Cooker Dimension: width x depth x height