Finally appeared!
Vacuum Insulated Carbonated Bottle allows you to carry cold carbonated drinks.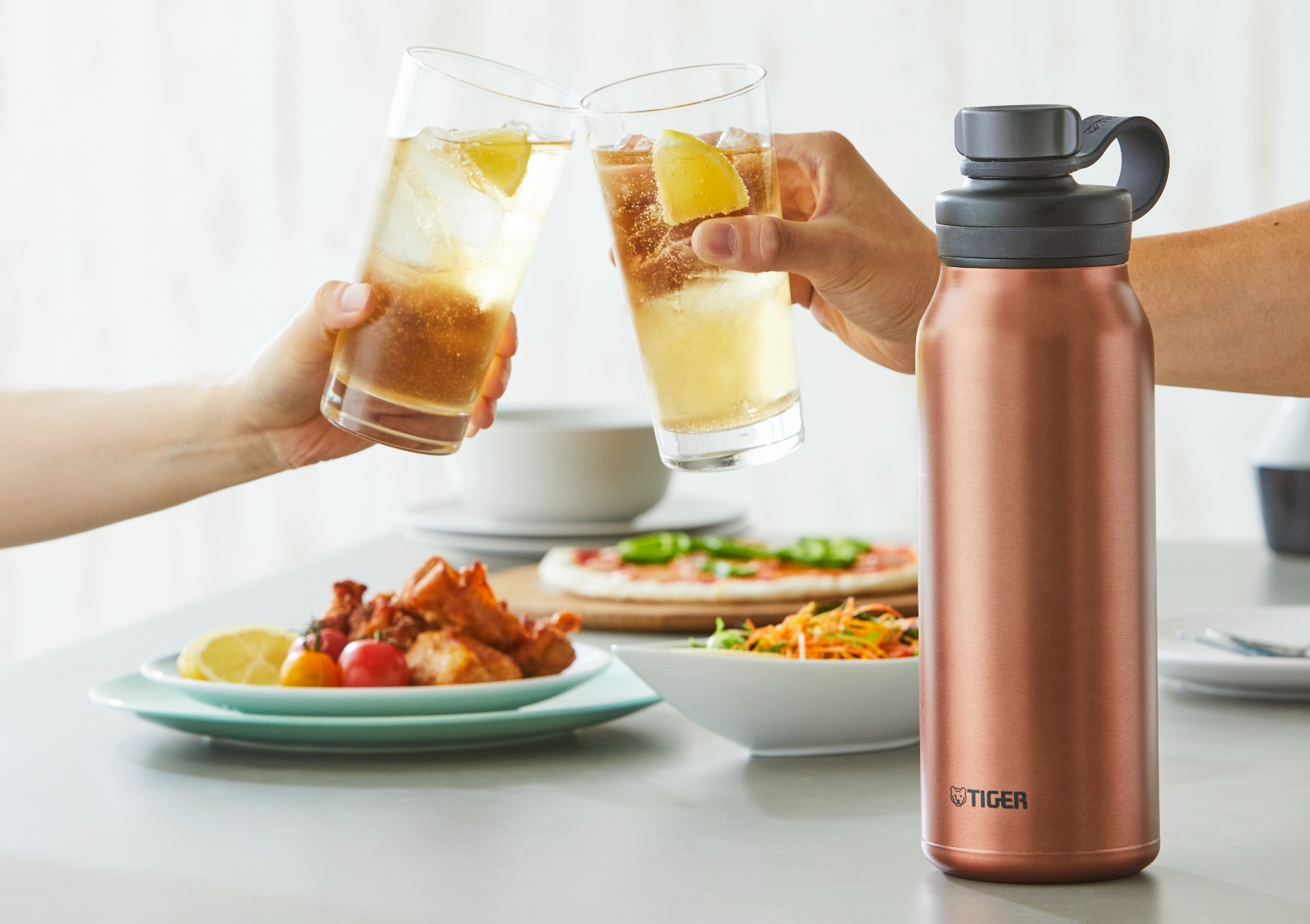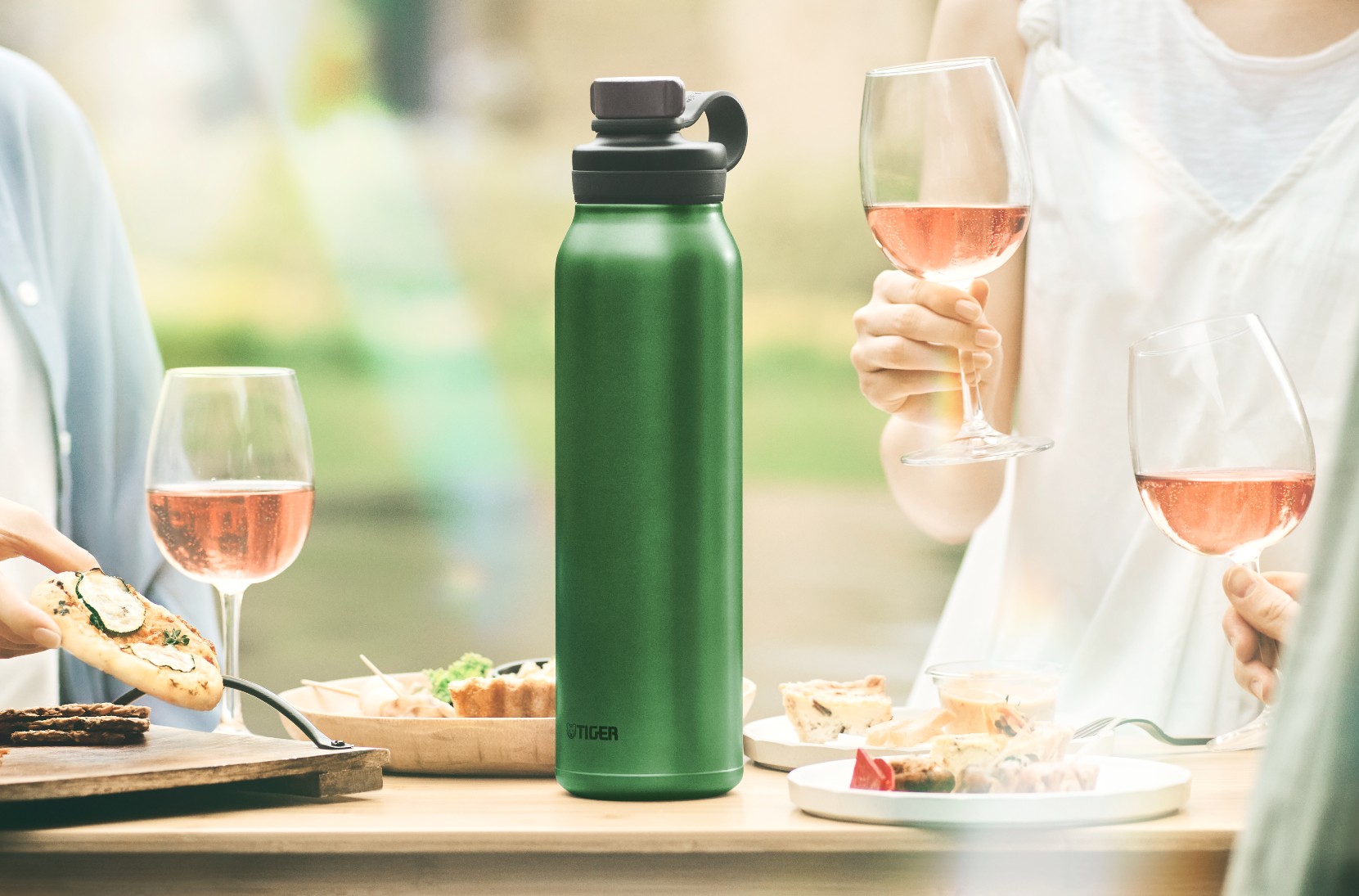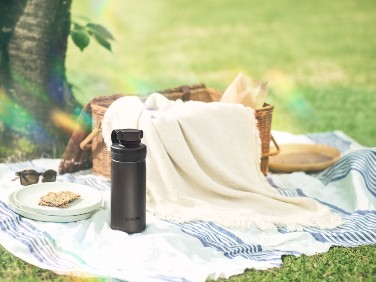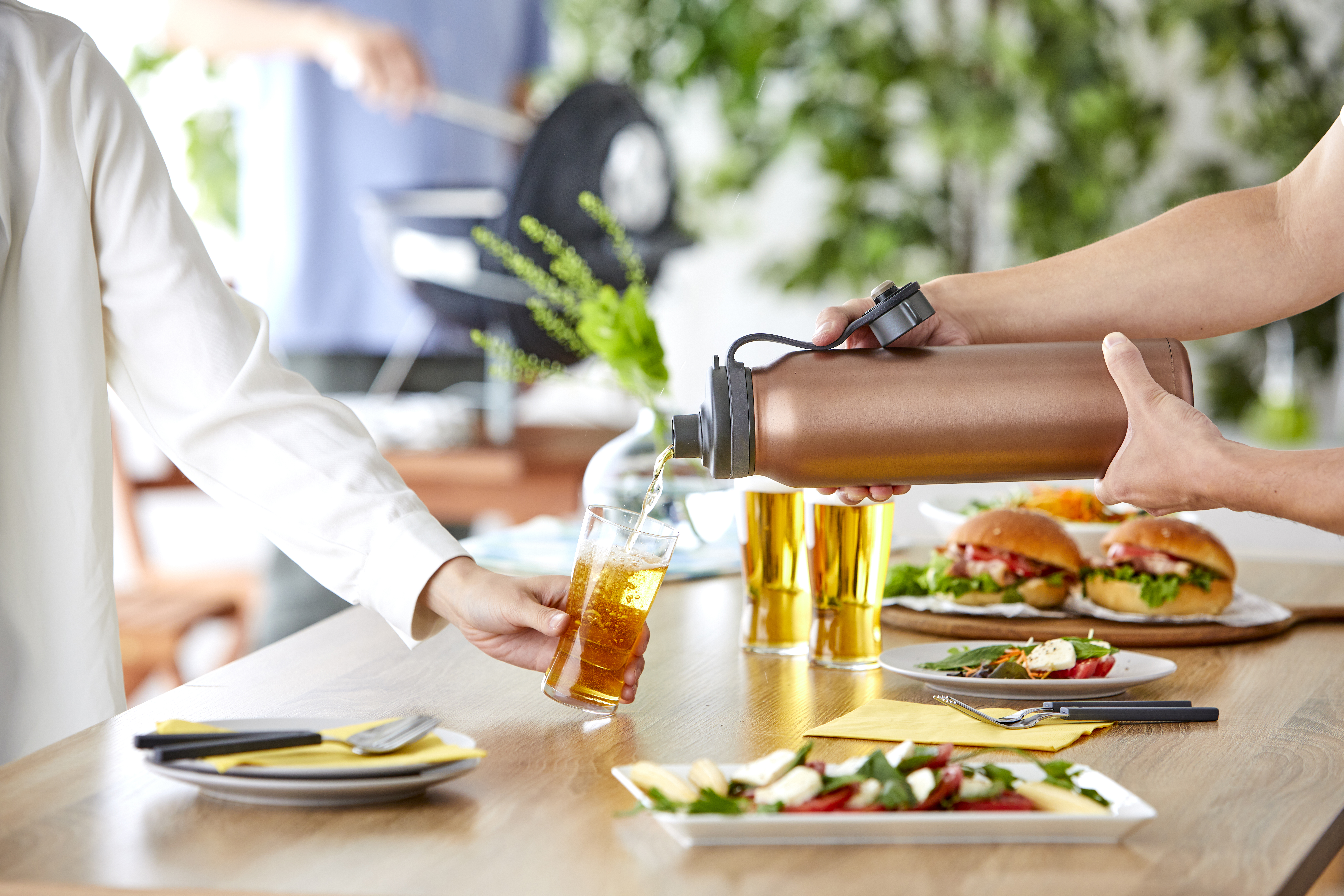 Product Features
1) Gas Release Mechanism
Bubble Logic with a "gas release mechanism" that prevents carbon dioxide gas from escaping.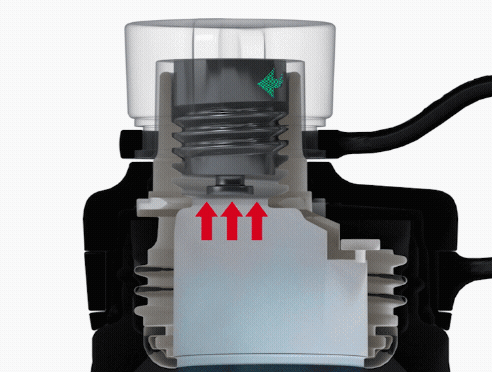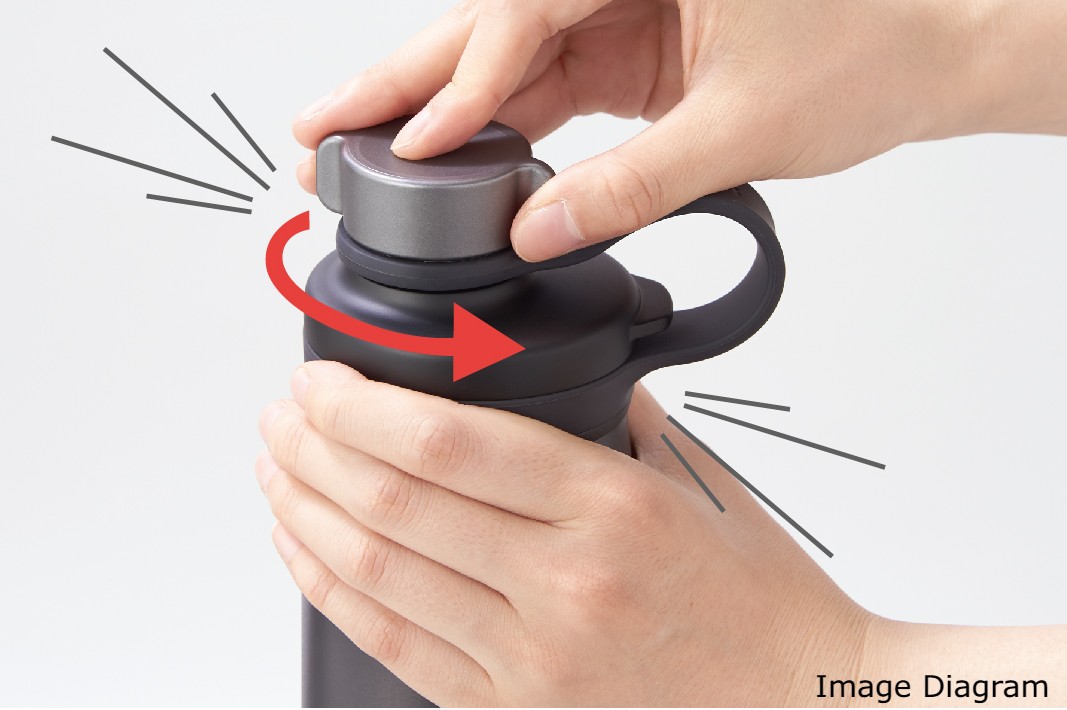 2) Safety Valve Mechanism
To accommodate increased internal pressure.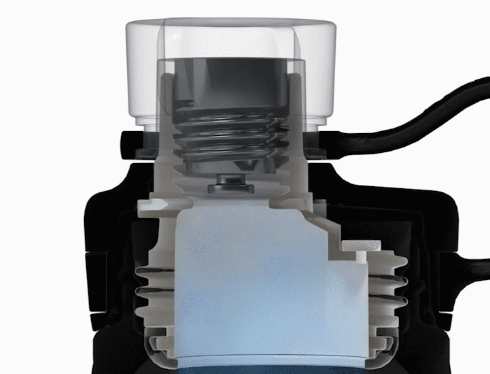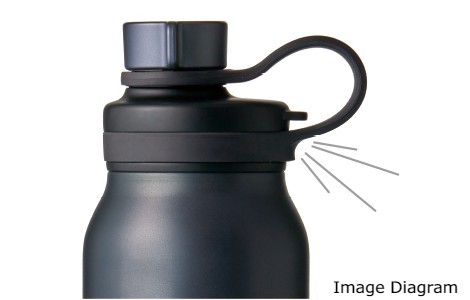 Antibacterial process obtains the certification of SIAA
The antibacterial process used on plastic lid cap and handle obtained the certification of SIAA, more safe and health when drinking.
SIAA registration number: JP0122676X0001G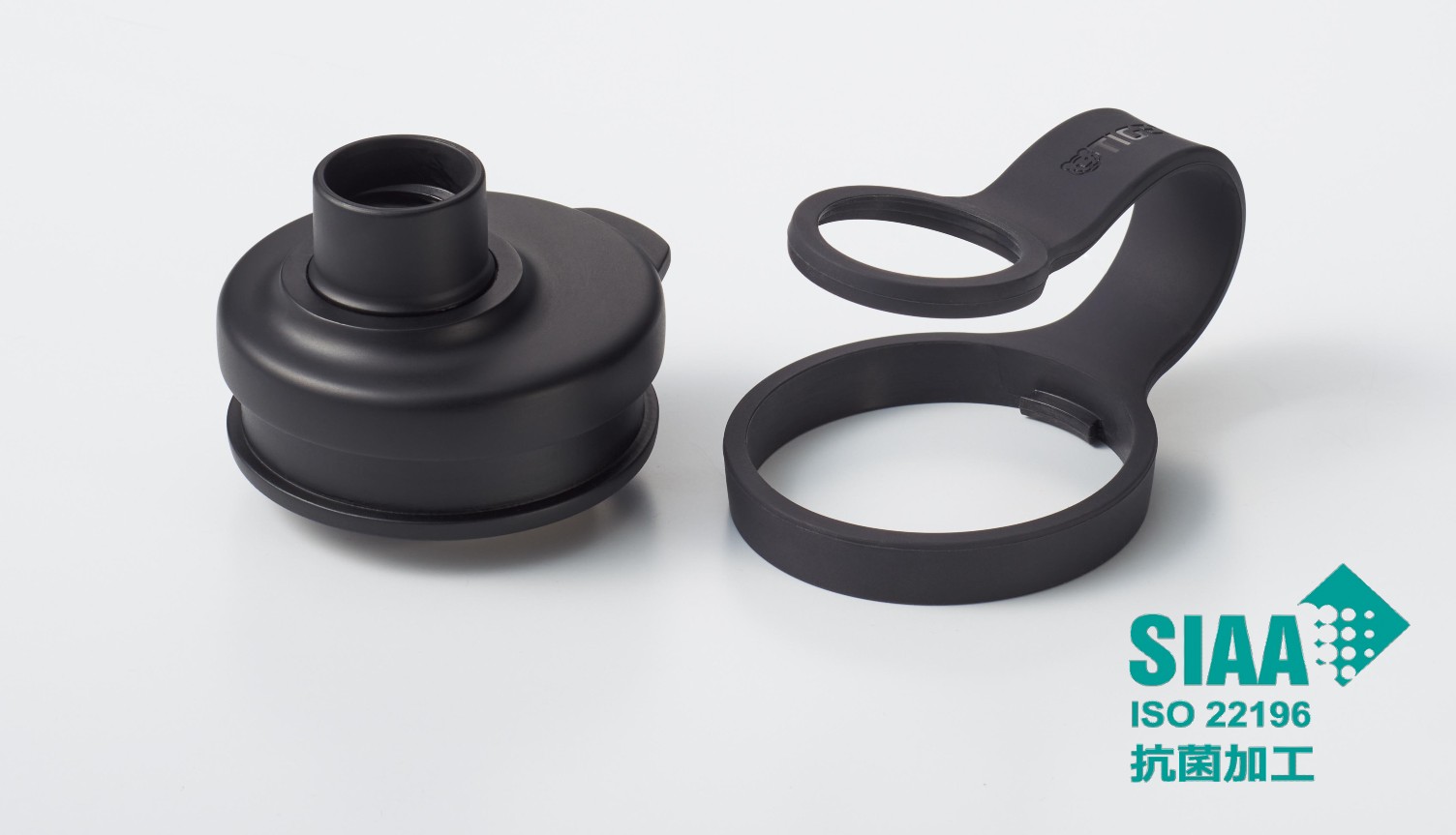 SUPER CLEAN Plus 
SUPER CLEAN Plus prevents odors and stains.

Entirely washable
The bottom part leaser welded. The body is washable entirely and well drained.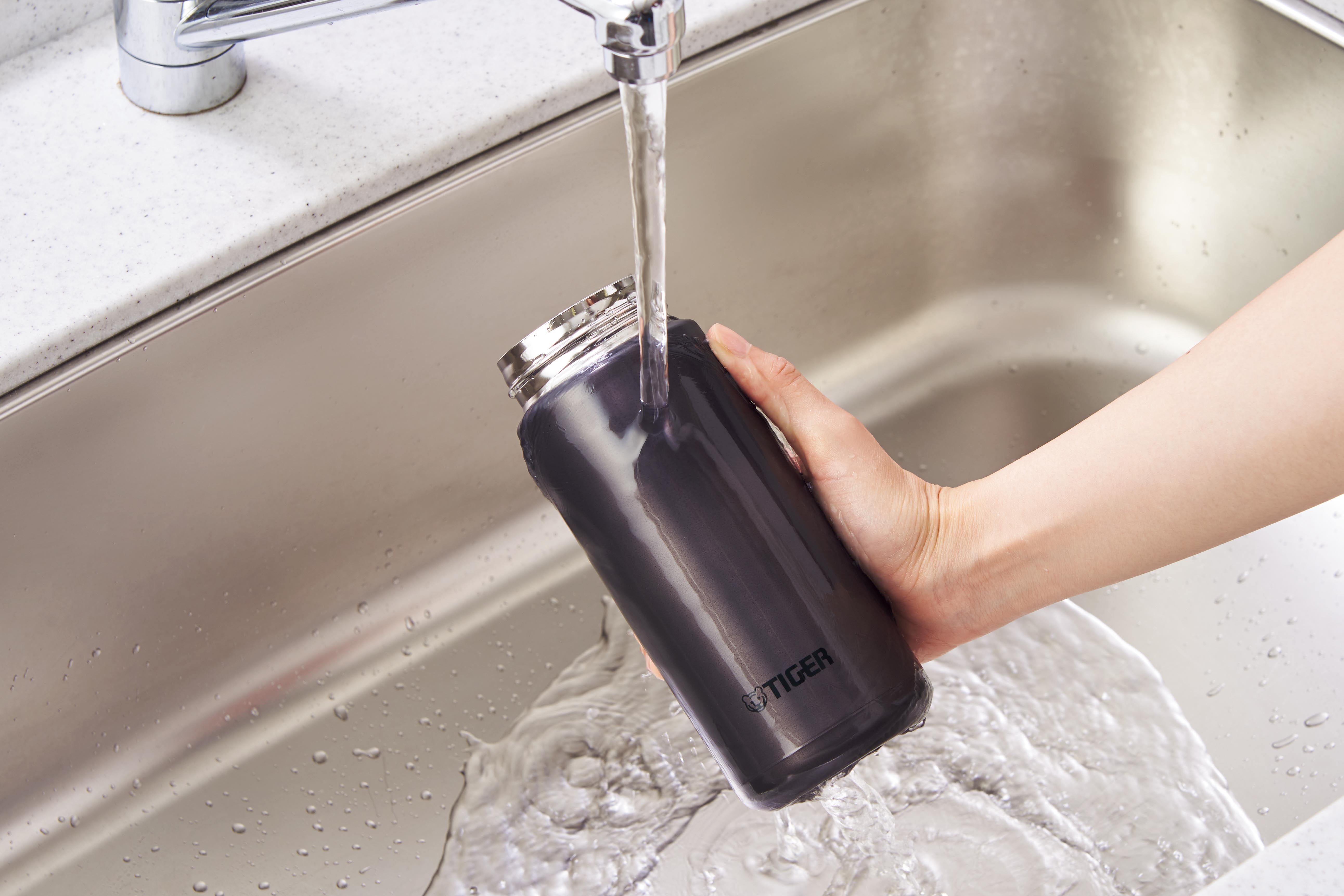 Model No.
MTA-T050
MTA-T080
MTA-T120
MTA-T150 
Colour
 Copper (DC), Emerald (GE), Steel (KS), Eaglet White (WK), Lake Blue (AL)
Capacity
0.5L
0.8L
1.2L
1.5L 
Cold Retention (6 hours)
8℃ or below
7℃ or below
7℃ or below
6℃ or below
Thermal Bottle Dimensions (cm)
10.5×7.5×21.2
10.5×7.5×29.3
10.5×9.1×29.1
10.5×9.1×34.2 
Thermal Bottle Weight (kg)
0.29
0.38
0.47
0.53 
Mouth Width (cm)
4.8
Thermal Bottle Dimensions: width x depth x height
*Adding cold water of 4℃±1℃ into the container and leave it at room temperature of 20℃±2℃ for 6 hours.