Large mouth opening
Large mouth opening makes filling and cleaning easy. Filling with ice cubes for extra cold drinks!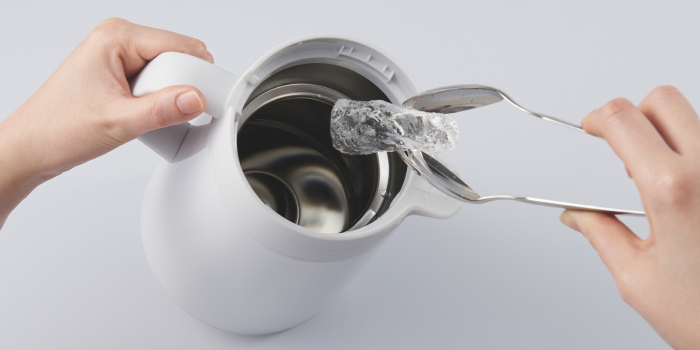 Easy detachable lid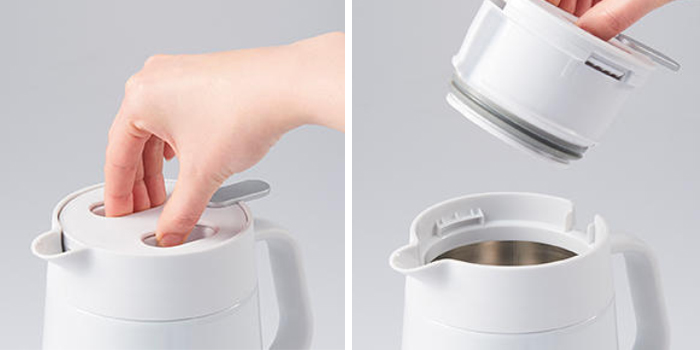 Easy dispense
An effortless single push on lever will do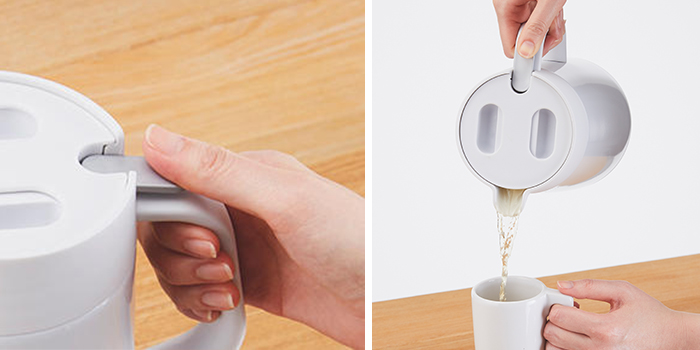 Keep warm and cold
Serve as your good helper in daily life, family gathering or party with friends.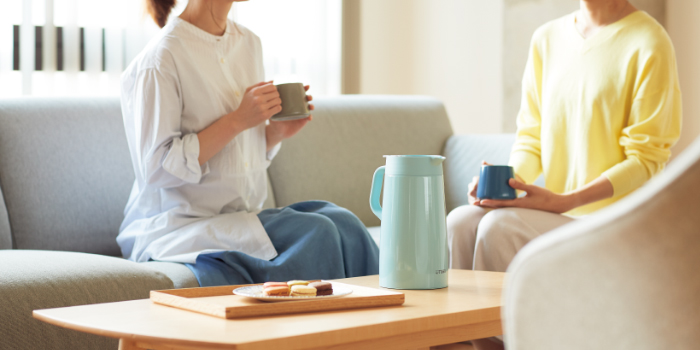 Award winning products from GOOD DESIGN AWARD 2019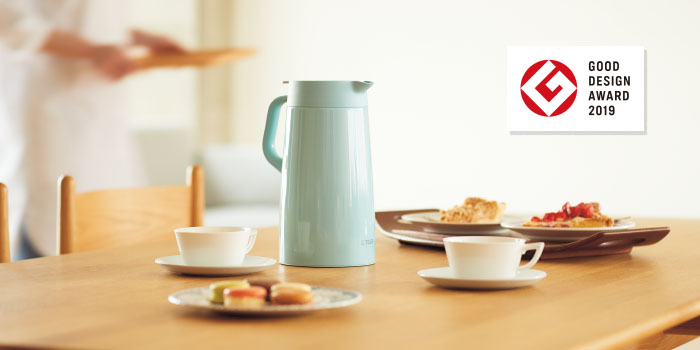 Model No.
PWO-A120
PWO-A160
PWO-A200
Colour
Aqua Blue (AC), White (W)
Dark Gray (HD), Aqua Blue (AC), White (W)
Dark Gray (HD), White (W)
Inner Materials
304 Stainless Steel
Capacity
1.2L
1.6L
2.0L
Heat Retention (10 hours)
66℃ or above
71℃ or above
74℃ or above
Cold Retention (10 hours)
10℃ or below
9℃ or below
8℃ or below
Handy Jug Dimensions (cm)
13.0x16.6x20.8
13.0x16.6x24.5
13.0x16.6x28.2
Handy Jug Weight (kg)
0.69
0.76
0.84
Mouth Width (cm)
~7.5
Handy Jug Dimensions: width x depth x height