Time-saving and Energy-saving Synhcro Cooking
Use the tailor-made tacook cooking plate to cook the rice and main dish at the same time.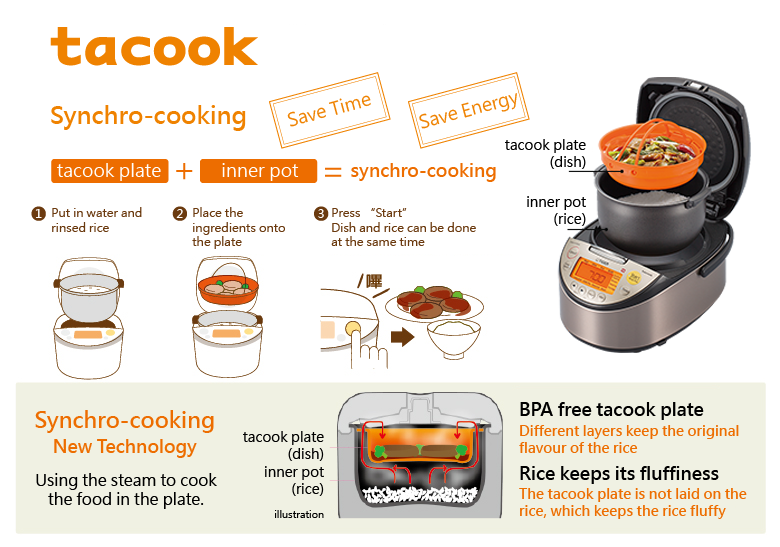 Ceramic coating — make the rice taste better
5 layers of metal + 3 layers of coating = 8-layered inner pot (2.5mm)
The ceramic coating enhances the =induction heating. When boiling, the clustered bubbles moisturize every single grain of rice and make it fluffy.


Enhancing the sweetness of the rice
The high cooking temperature of 130℃* covers the inner pot completely. The rice will bulge from the core. After cooking at 110℃ – 115℃, the sweetness of the rice will be released. (*the temperature of the bottom of the pot)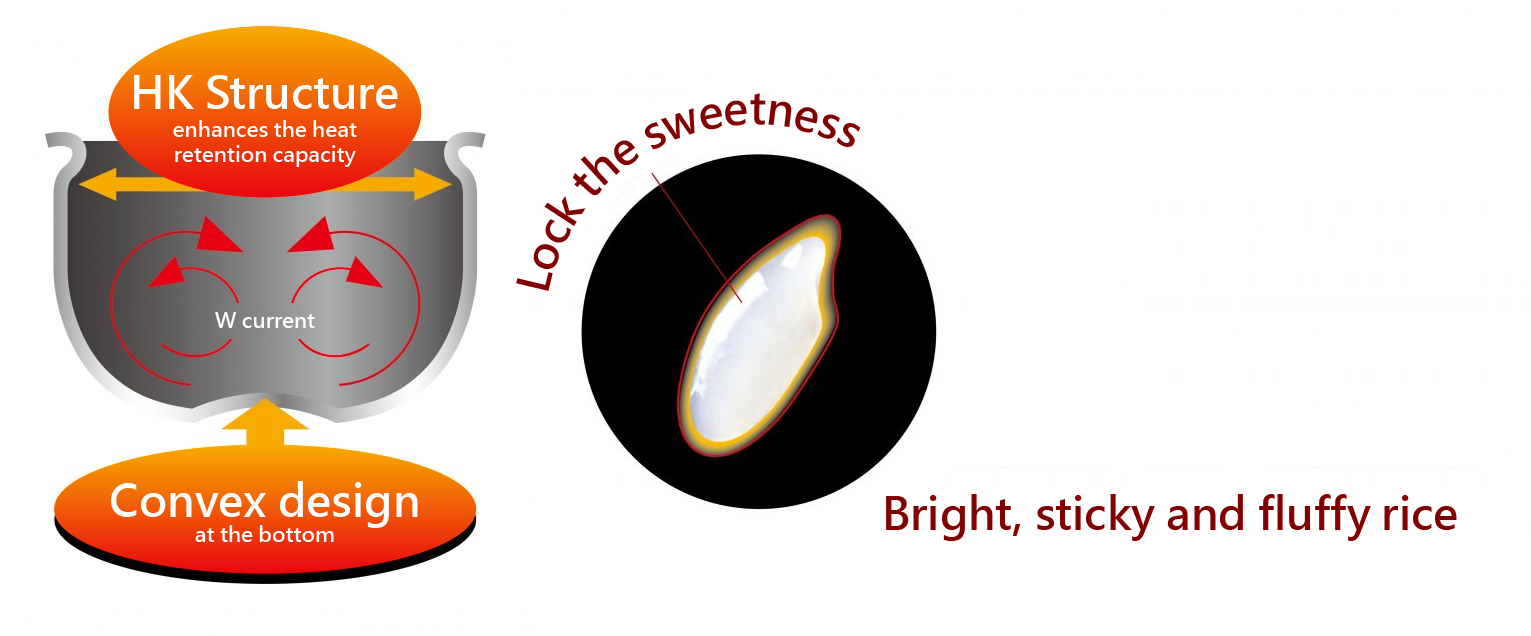 Ceramic coating lid
The beehive-liked lid helps spreading the stream evenly over the upper layer of the rice and keeping the rice texture consistent.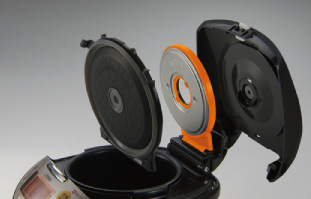 Detachable lid
The lid is also detachable for cleaning.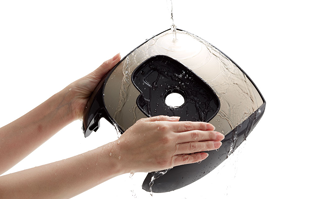 Functional design
This IH rice cooker provides several functions which are performed by pressing a button only. 


Model No.
JKT-S10S
JKT-S18S
Colour
Black (K)
Inner Pot Material
5-layer metal + 3-layer coating
Capacity
1 Cup - 5.5 Cups
2 Cups - 10 Cups
Electric Rating
1080W
1198W
Rice Cooker Dimension (cm)
26×35.4×21.3
28.8×38.6×25
Rice Cooker Weight (kg)
4.5kg
5.7kg
Accessories
tacook Cooking Plate, Rice Scoop, Ladle, Measuring Cup, Cookbook
Rice Cooker Dimension: width x depth x height