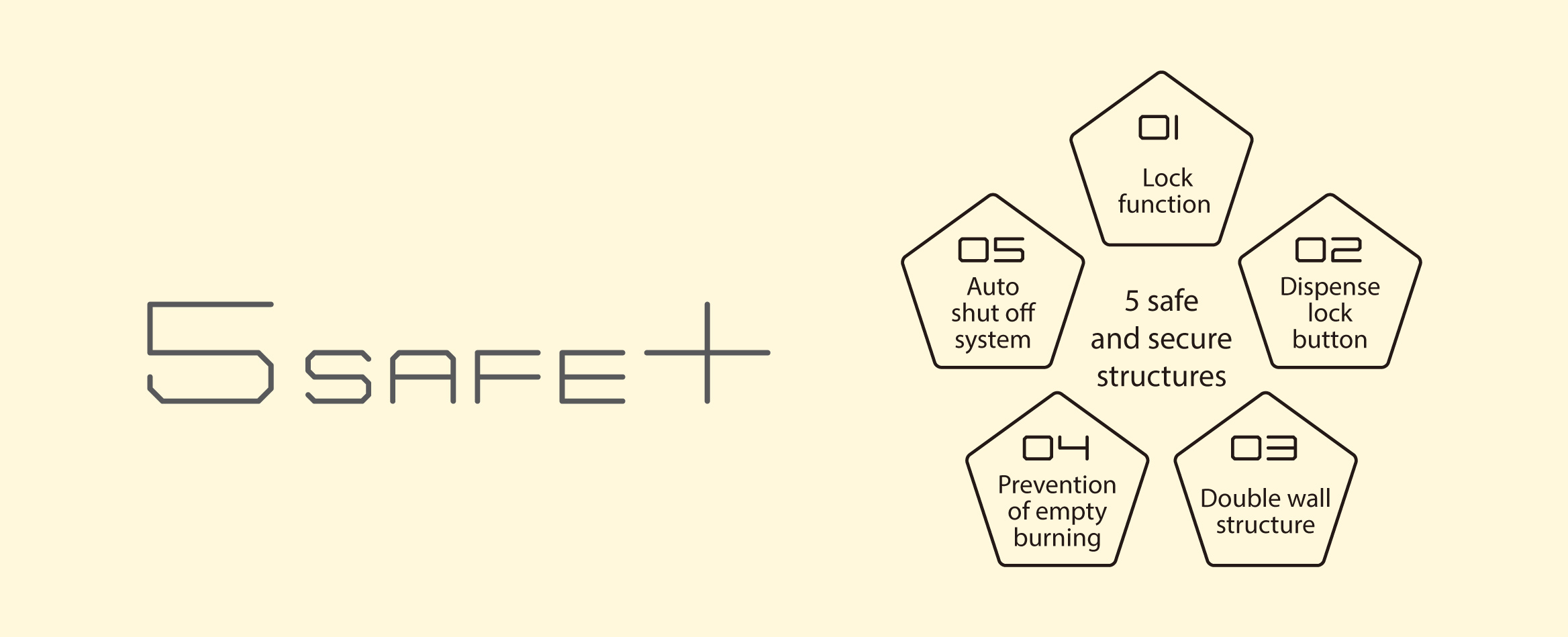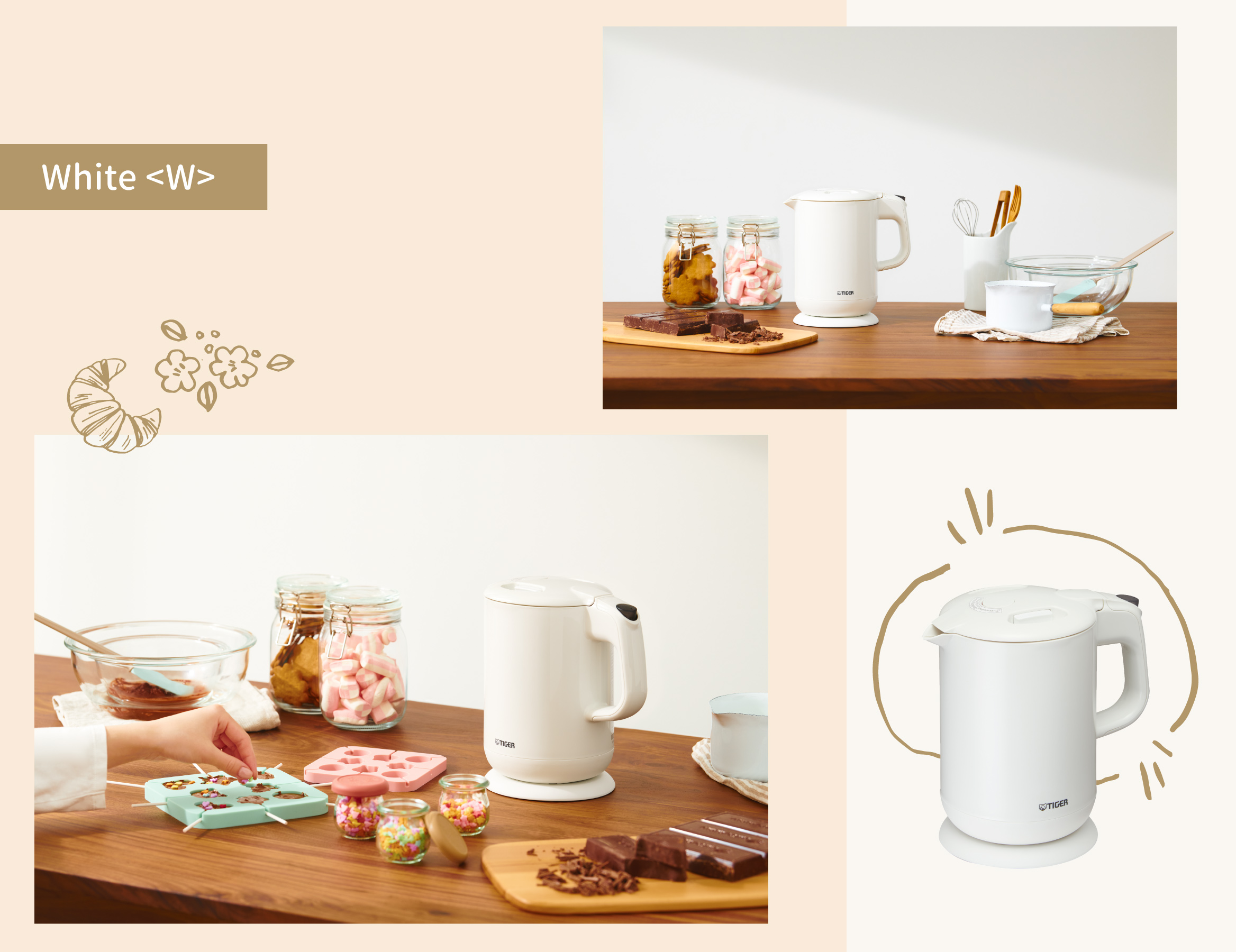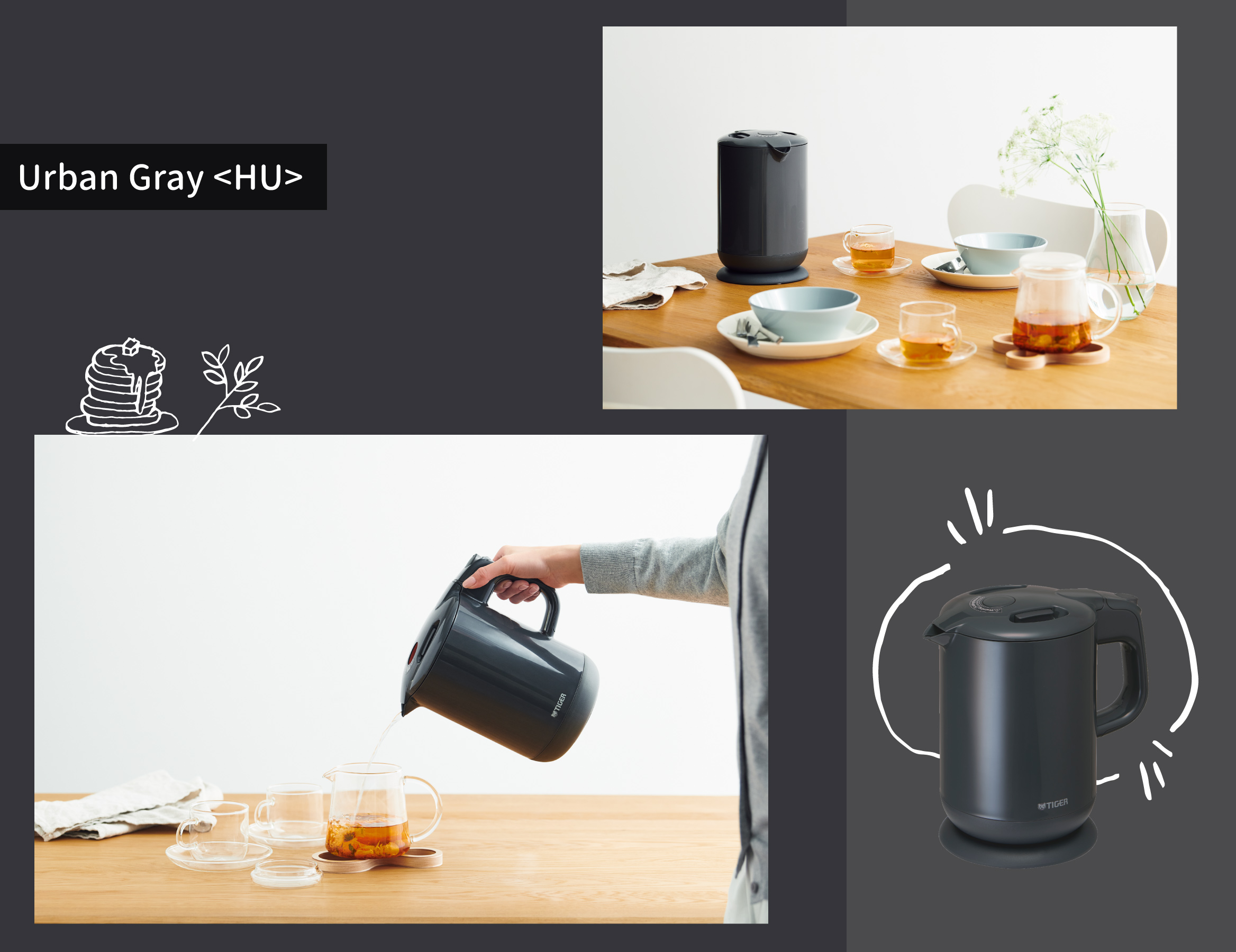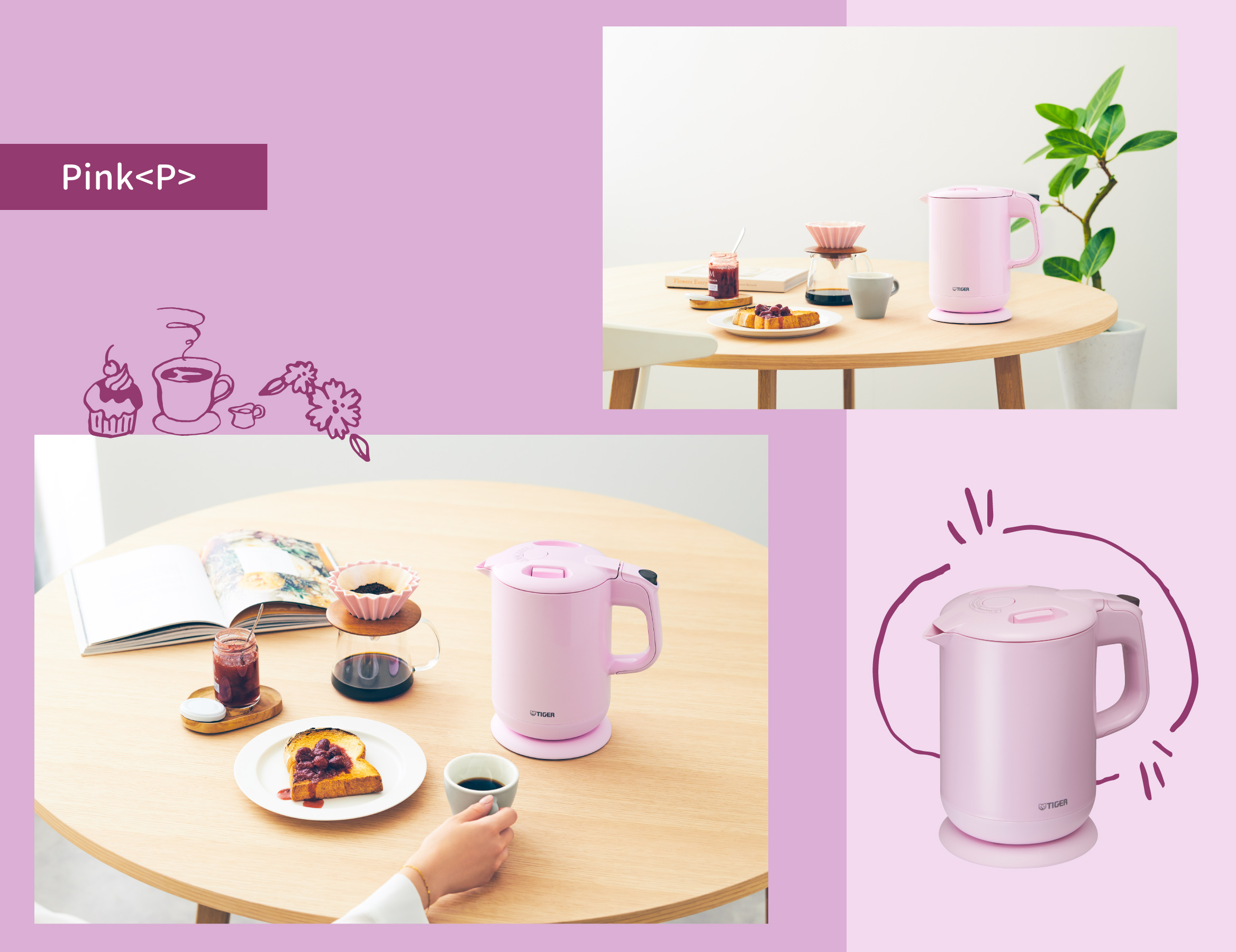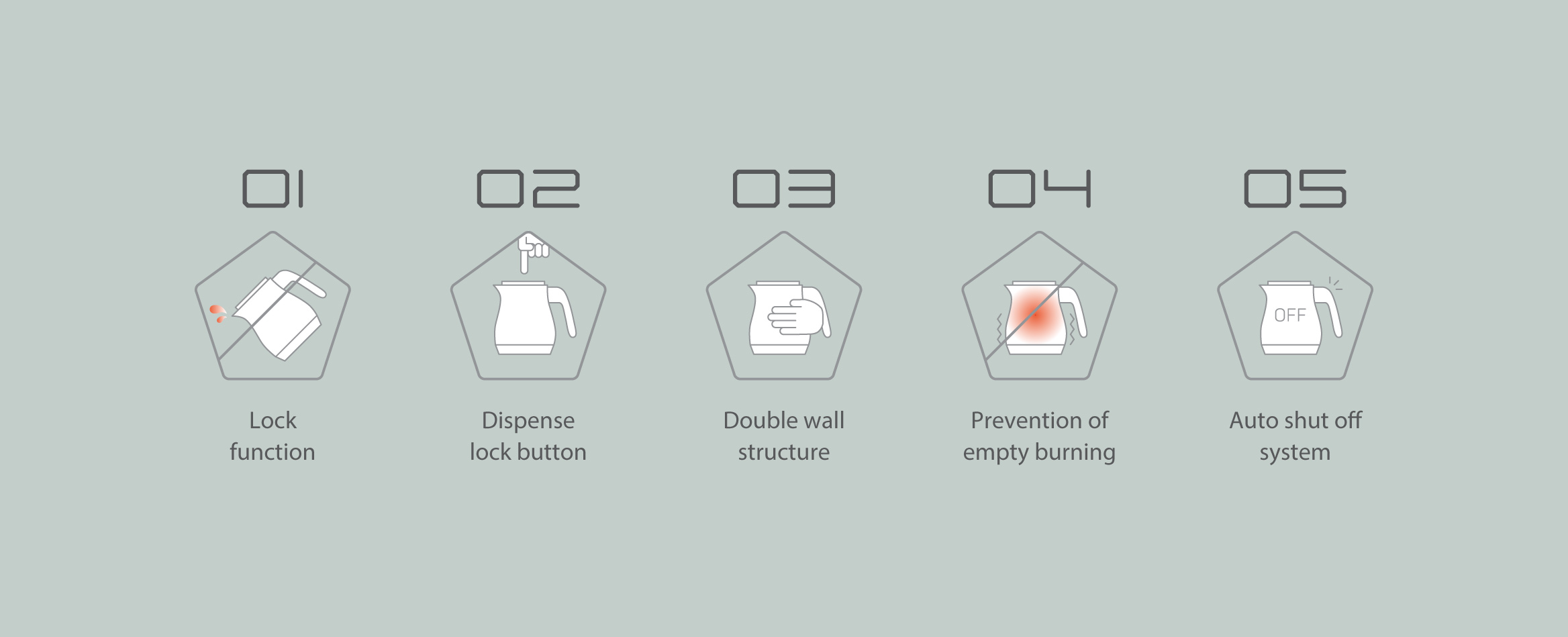 Five Safe and Secure Structures "5 SAFE+"
(1) Lock function
(2) Dispense lock button
Hot water spillage is minimized in the event the kettle is knocked over.
(3) Double wall structure
The double wall structure prevents the body of kettle from getting hot.
(4) Prevention of empty burning
The kettle detects when it is boiling dry and is turned off automatically.
(5) Auto shut off system
The kettle turns off automatically when the water is boiled.
| | |
| --- | --- |
| Model No. | PCG-G10S |
| Colour | White (W), Urban Gray (HU), Pink (P) |
| Capacity | 1.0L |
| Electric Rating | 1300-1420W |
| Electric Kettle Dimensions (cm) | 14.8x22.6x23.4 |
| Electric Kettle Weight (kg) | 1.1 |
| Required Time for Boiling (Approximate value)* | 60 seconds/5 minutes (140ml/full) |
| Featured Functions | 5 SAFE+ |
Electric Kettle Dimensions: width x depth x height
*water temperature and room temperature at 23℃