Ceramic pot coating – High heat storage
Ceramic pot coating on outer pot layer enhance the heat retention capacity, so the heat can cover each piece of rice comprehensively and evenly, which make the rice smoothly and chewy.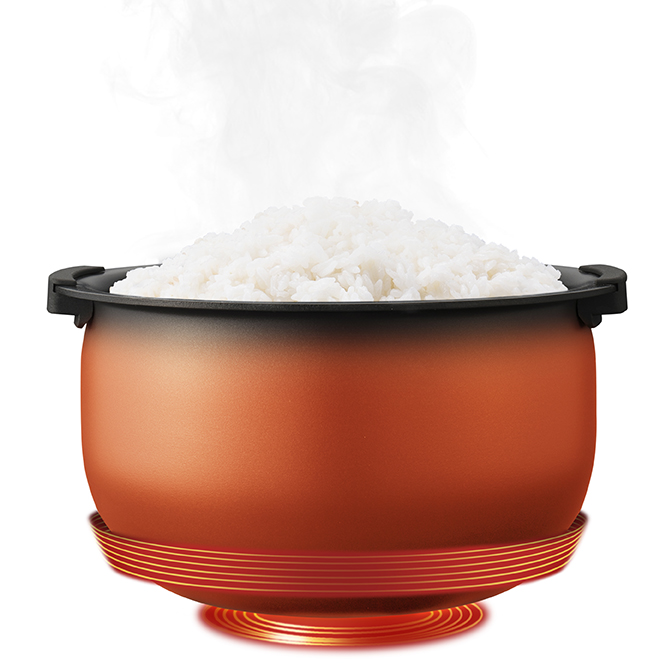 Far-infrared ceramic coating – Improve heat convection
Far-infrared ceramic clay pot coating enhances far-infrared effect of the side faces; and ceramic pot convection coating enhances the rice foaming effect of the bottom part, which intimates the traditional clay.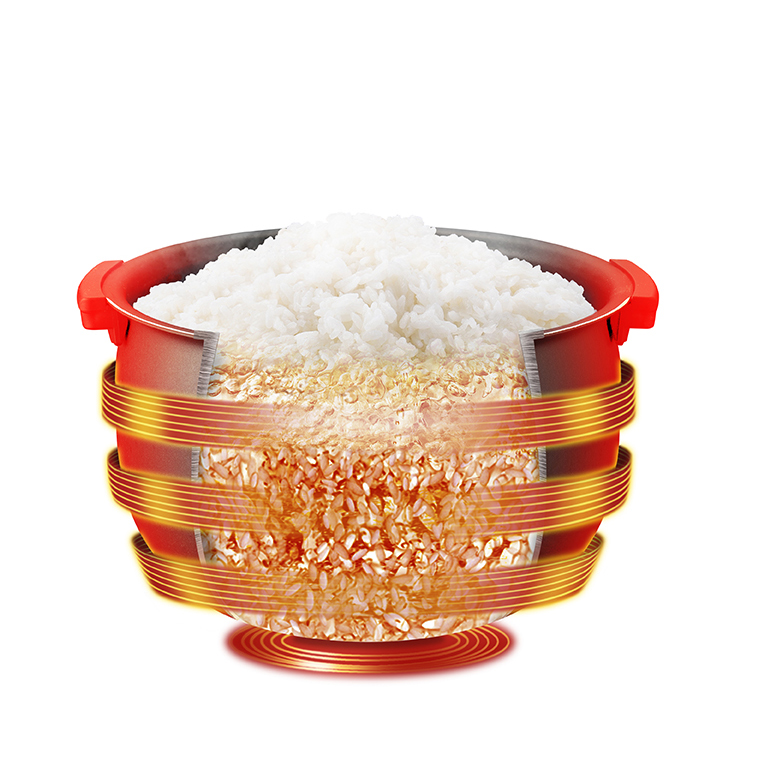 5-layer far-infrared ceramic coated inner pot (2.5mm thick)
The 2.5mm thick inner pot can conduct heat rapidly, reinforces the strength the induction heating inside the pot, which bring out the sweetness of the rice.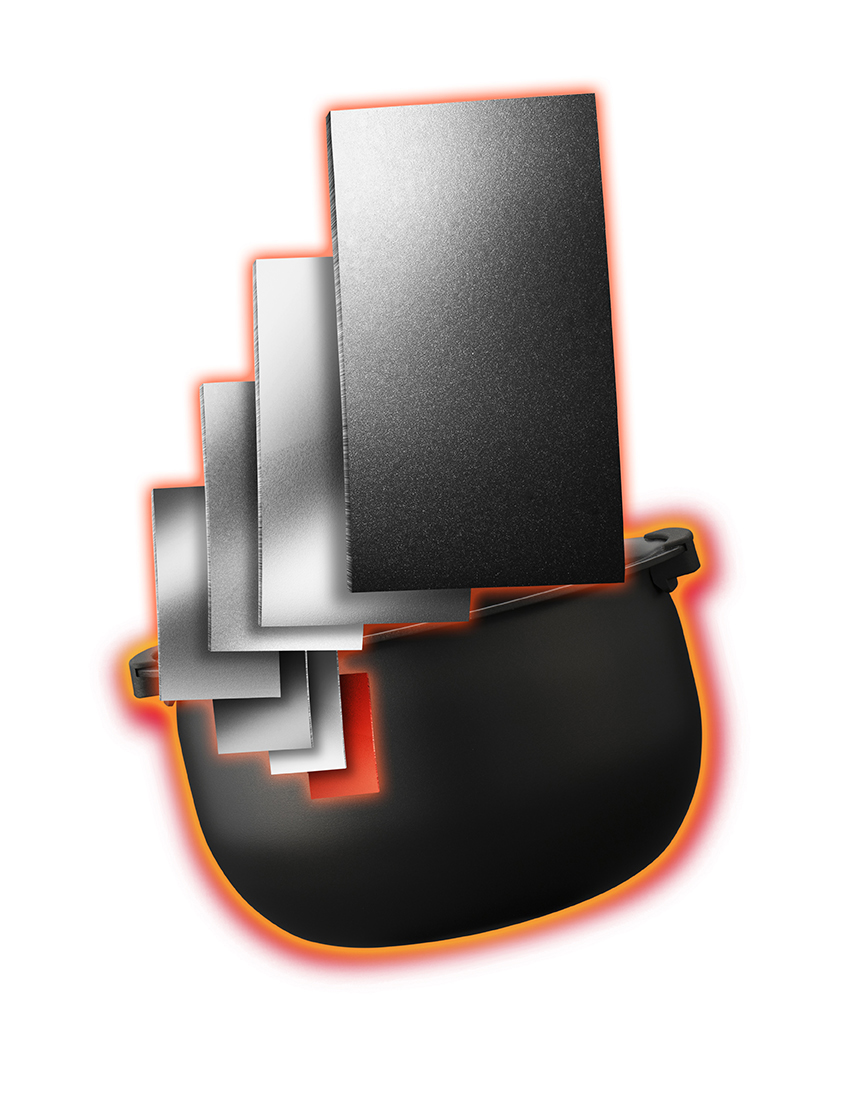 Varying double pressure clay pot cooking
Pressure of 1.25 atm is applied during cooking to bring out the rice's stickiness and chewiness. The pressure is decreased to 1.05 atm after rice is cooked and steamed at high temperature. Therefore, each piece of rice becomes firm and less stocky.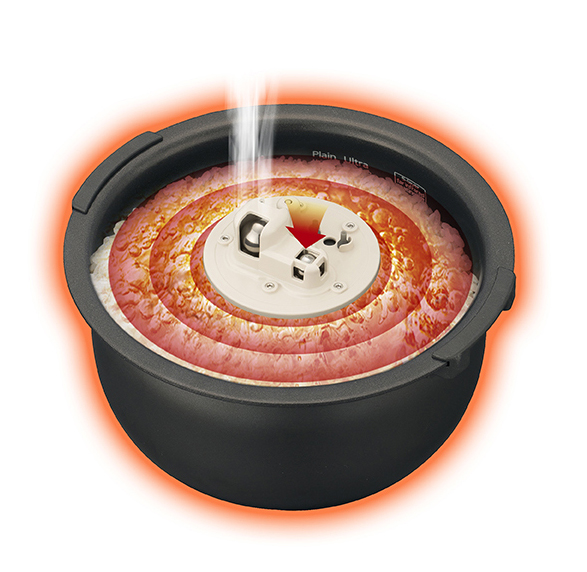 "Express-Limited cups" allows cooking 1 cup of rice in 17 minutes
New function of "Express Limited cups" allows you to cook 1 cup of rice in 17 minutes, which can enjoy the "delicious rice" without difficulty.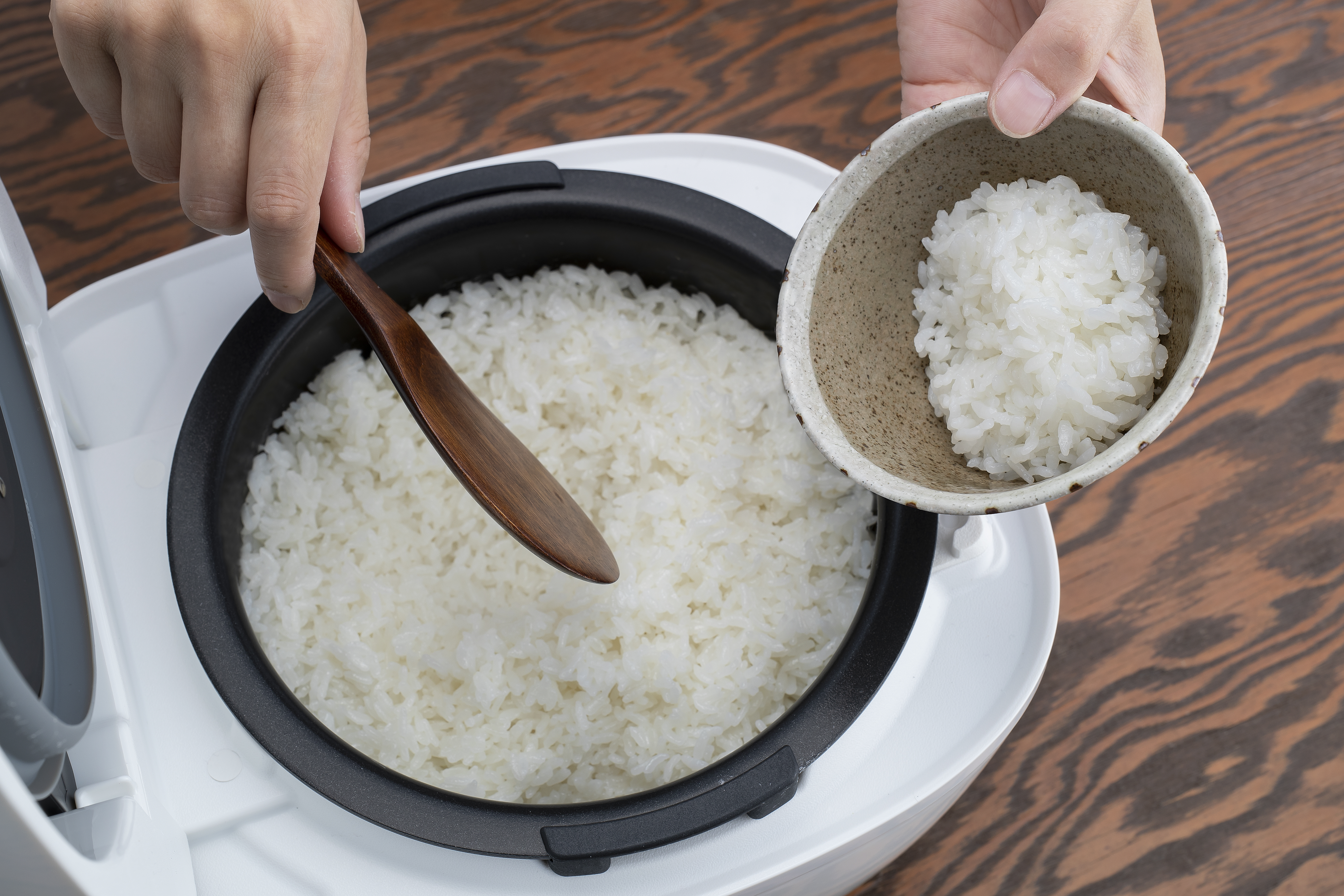 Beehive-liked glossy inner lid
The beehive-liked lid helps spreading the stream evenly over the upper layer of the rice and keeping the rice texture consistent.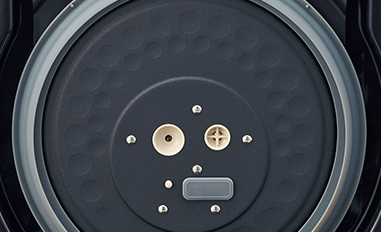 Multiple cooking menu preset
Multiple cooking settings allows you to enjoy various rice dishes, including "Eco", "Plain", "Ultra", "Quick", "Express Limited cups", "Long-grain", "Porridge", "Multigrain", "Brown", "GABA", "Sweet", "Mixed", "Sushi", "Slow Cook"; "Slow Cook" function provides more time for busy people or small families to enjoy a warm and healthy meal.
Compact design
Compact design looks beautiful and make good use of kitchen area.
Easy to clean
Only 3 parts to be clean, including inner pot, inner lid and detachable steam cap.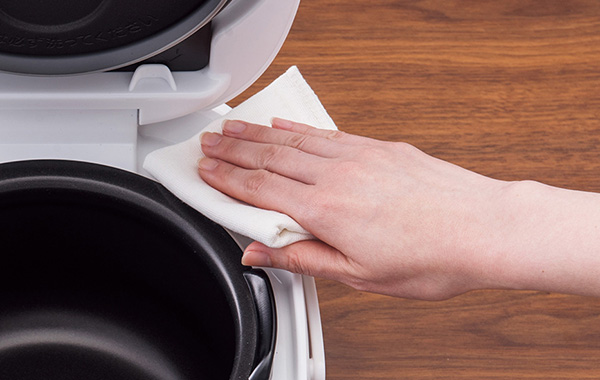 Clear orange LCD
The LCD orange light automatically turns on, more comfortable and easy to see the menu even in the dark place.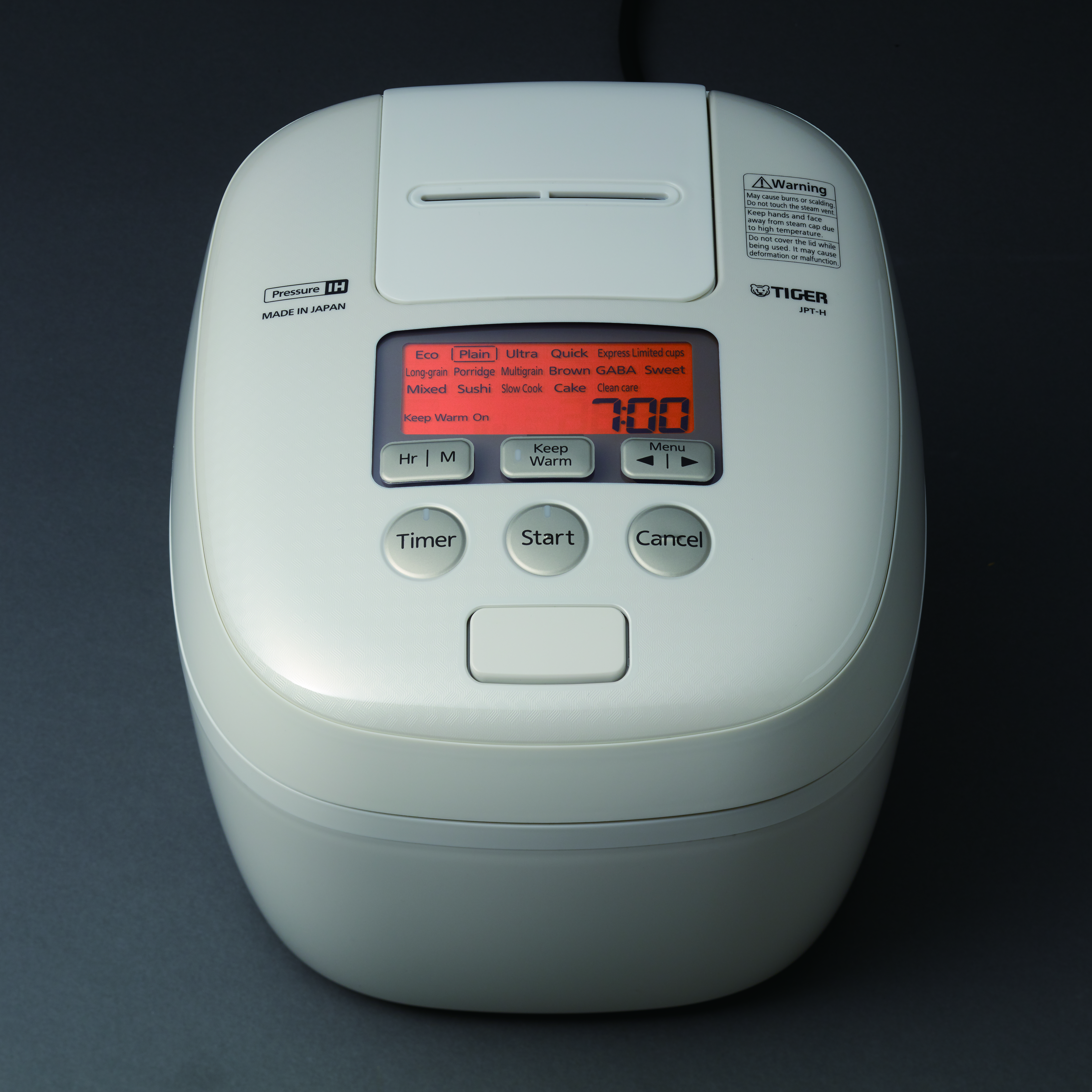 Model No.
JPT-H10S
JPT-H18S
Colour
Silky White (WS)
Inner Pot Material
5-layer ceramic coated inner pot (2.5mm thickness)
Capacity
1 Cup - 5.5 Cups
2 Cups - 10 Cups
Electric Rating
1085W
1213W
Rice Cooker Dimension (cm)
25.2×31.1×21.1
28×33×27
Rice Cooker Weight (kg)
5.3kg
6.8kg
Accessories
Rice Scoop, Rice Scooper Holder, Measuring Cup
Rice Cooker Dimension: width x depth x height